ThreatFabric Appoints Eward Driehuis as VP of Fraud Engineering
15 September 2023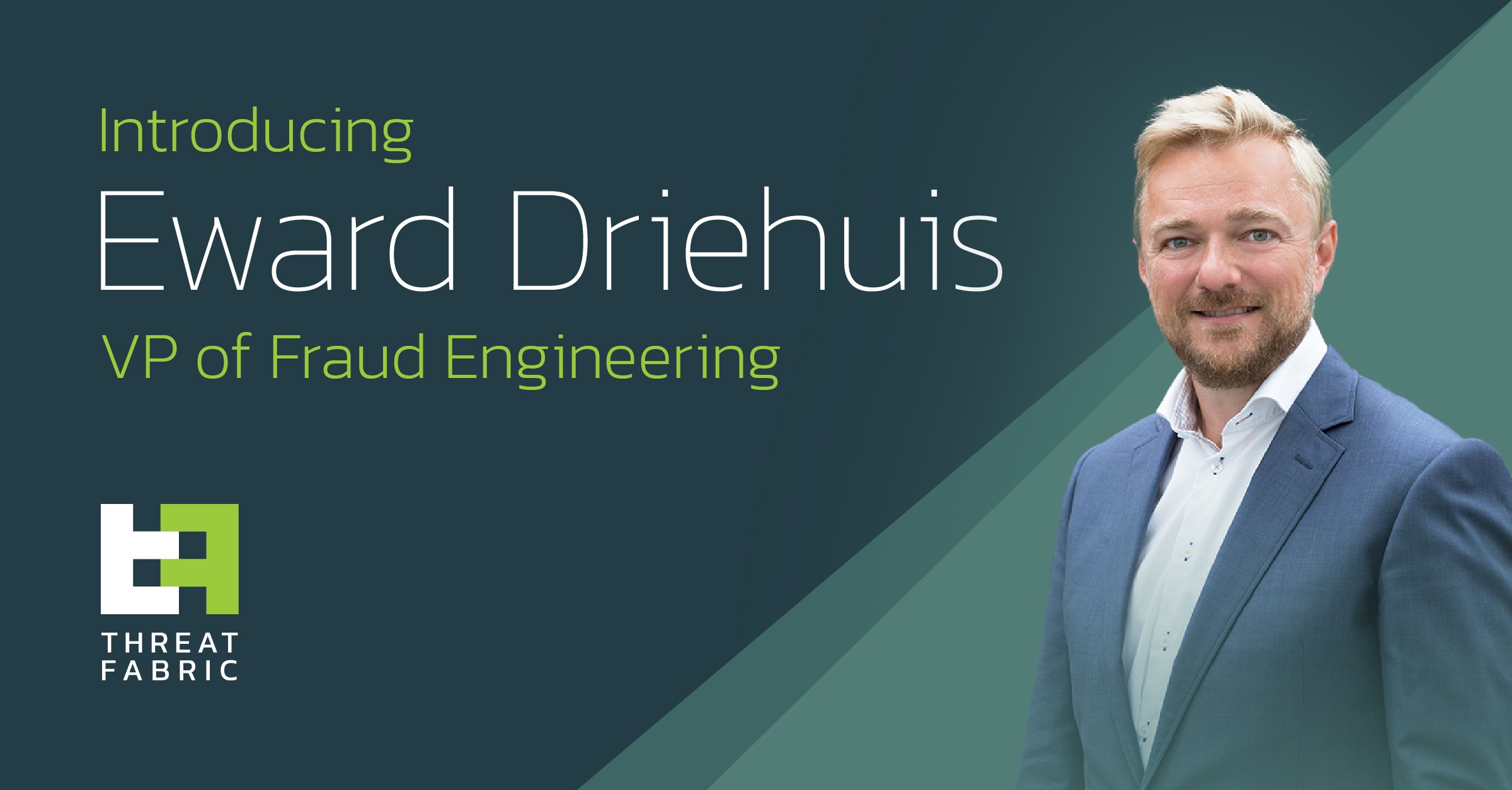 Announcement
Amsterdam, The Netherlands, Friday 15th September, ThreatFabric, a renowned provider of fraud detection solutions and intelligence tailored for the financial services sector is pleased to announce the appointment of Eward Driehuis as the VP of Fraud Engineering.
With an impressive tenure of 27 years deep in the intricacies of cybersecurity, Eward carries with him a repository of knowledge and expertise. His professional journey has oscillated between the dynamic realms of start-ups and the more established ambience of global corporations, all the while maintaining a rigorous dedication to combating cyber threats. He has worked in tandem with banks, law enforcement units, and major businesses. Eward's seasoned insights are frequently in demand, as many in the field have been influenced by his thought leadership in international forums and media platforms.
Eward serves as the chairman for CSIRT.global, an instrumental figure in the cyber defence ecosystem. Additionally, his vast experience encompasses pivotal roles at Cybersprint and an influential tenure at SecureLink, where he was the Chief Marketing Officer with research under his purview. Early in his career, Eward made his mark as a Chief Technical Officer and held leadership positions in several distinguished IT and software companies.
"We are thrilled to have an industry legend on board. Eward's extensive experience in anti-fraud, intel, and cybersecurity, combined with his storytelling skills and keen grasp of technology make him an invaluable addition to our team. Having worked with Eward in the community for over two decades and now even closer in our organisation is a great honour".

- Han Sahin, CEO of ThreatFabric -
About ThreatFabric
ThreatFabric is the market leader in proactive online fraud detection by providing over 10,000 omni-channel (web and mobile) early warning fraud indicators in a challenging world of instant payments. Continuous fraud visibility is driven by industry-leading mobile threat intelligence (MTI) to stay ahead of ever-changing mobile fraud tactics.