ThreatFabric Appoints Maurits Lucas as VP of Sales Engineering & Product Marketing
11 October 2023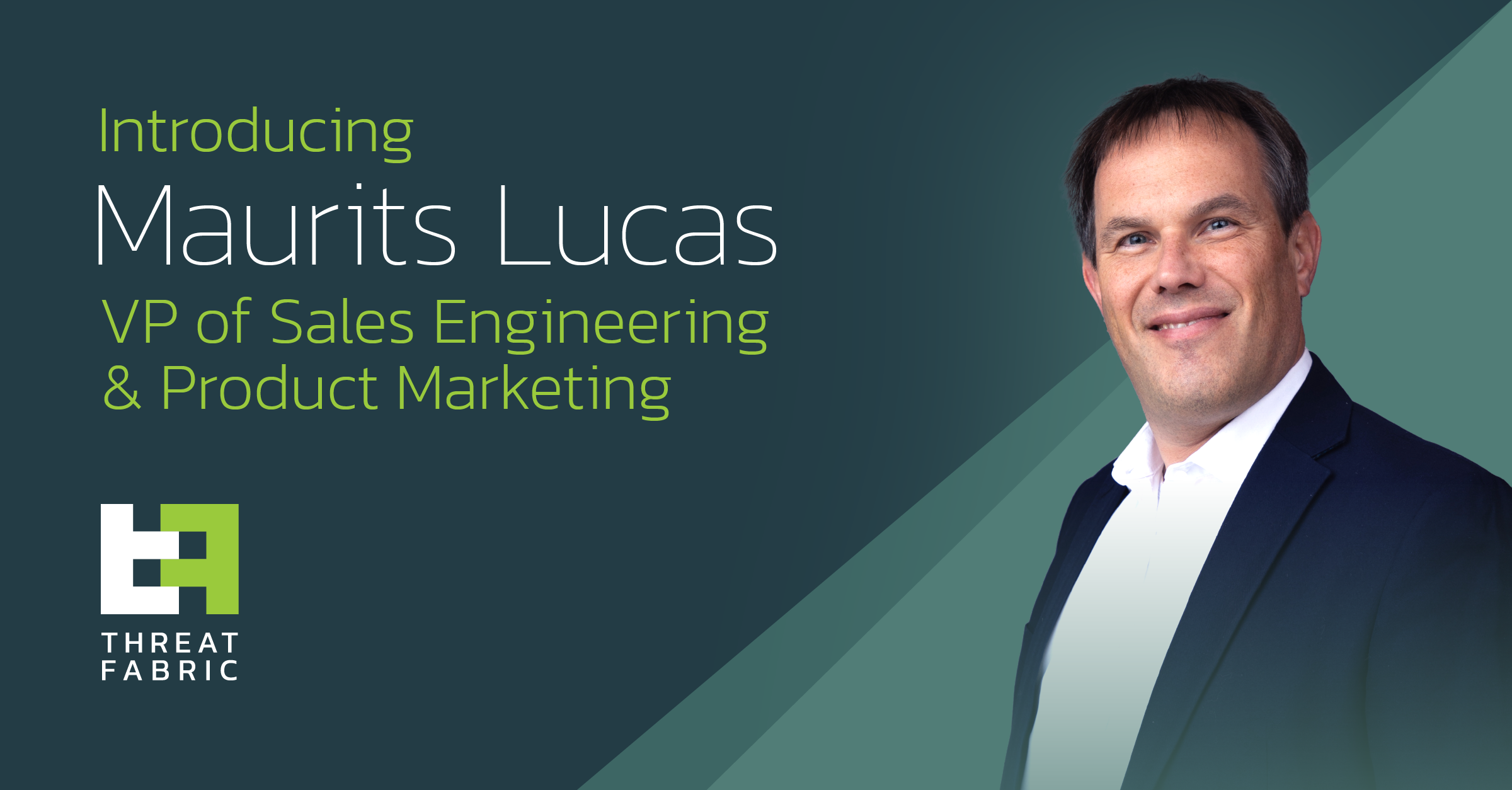 Announcement
Amsterdam, The Netherlands, Wednesday 11th October, ThreatFabric, a renowned provider of fraud detection solutions and intelligence tailored for the financial services sector is delighted to announce the appointment of Maurits Lucas as ​VP of Sales Engineering and Product Marketing, bringing more than 20 years of experience in Cybersecurity and Fraud.
Maurits combines in-depth knowledge in technology with significant expertise in applying technology to solve business problems. In his previous roles at Intel 471, Flashpoint, and Fox-IT, Maurits has helped many organisations across diverse industry verticals and geographic regions solve complex business and cybersecurity problems.
A keen and engaging storyteller, Maurits is a renowned speaker across the globe, discussing cyber threats and how to build future-proof strategies and implement effective countermeasures.
In his role at ThreatFabric as VP Sales Engineering & Product Marketing, Maurits will be responsible for positioning the company's solutions to address the needs of its customers and partners to combat the constantly changing threats related to Online and mobile Fraud.
"We are thrilled to welcome an industry veteran like Maurits aboard. His experience, insights, and ability to explain complex material to a wide audience in a captivating manner will play a crucial role in growing ThreatFabric. From a personal perspective, early in my career collaborating with Maurits on many levels helped shape my career hence having him join our organisation is a great pleasure and honour!"

- Han Sahin, CEO of ThreatFabric -
About ThreatFabric
ThreatFabric is the market leader in proactive online fraud detection by providing over 10,000 omnichannel (web and mobile) early warning fraud indicators in a challenging world of instant payments. Continuous fraud visibility is driven by industry-leading mobile threat intelligence (MTI) to stay ahead of ever-changing mobile fraud tactics.