ThreatFabric appoints Andy Chandler as Chief Commercial Officer
06 June 2023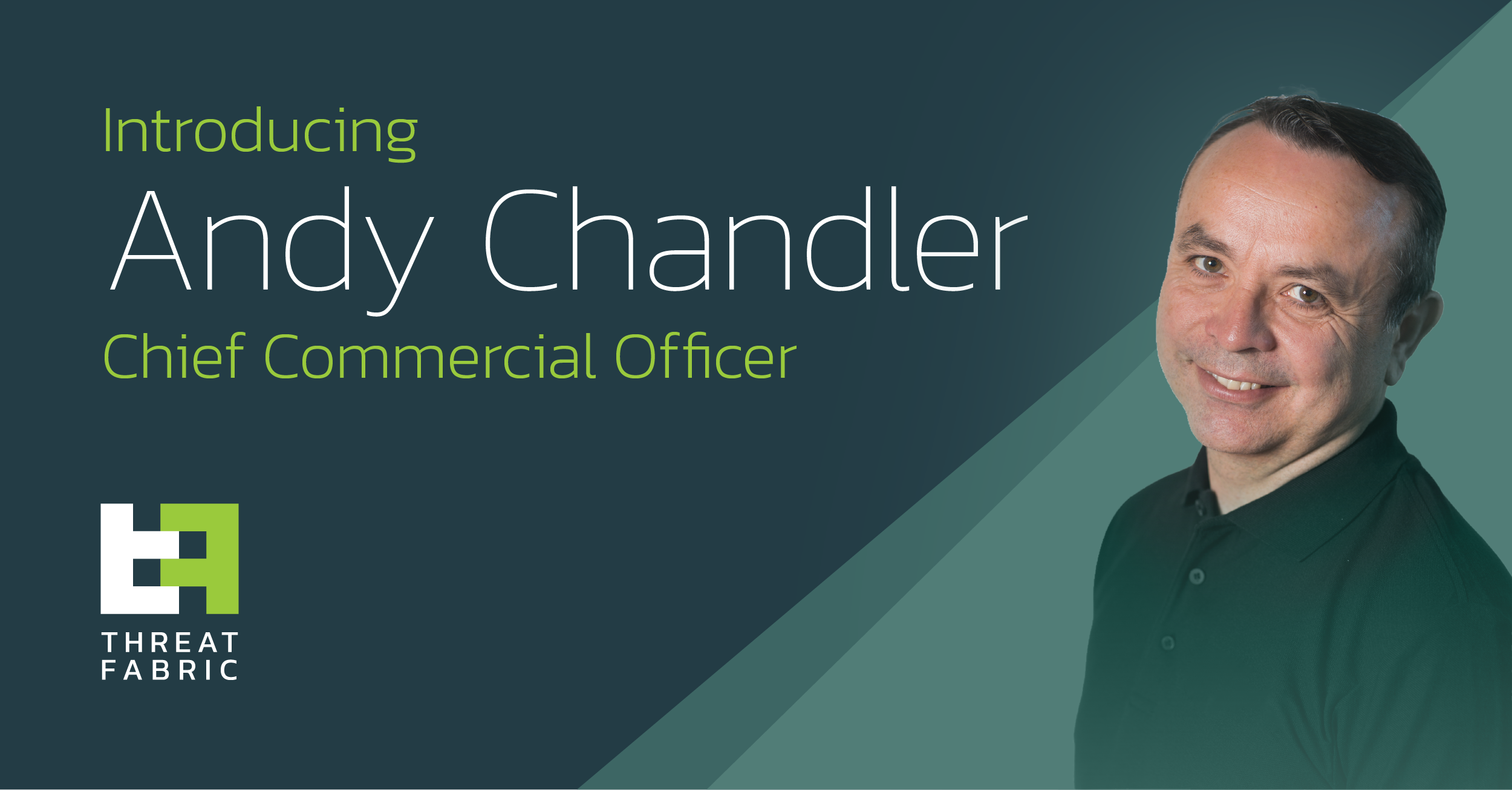 Amsterdam-based cyber fraud startup appoints industry veteran Andy Chandler to lead next phase of expansion.
Announcement
Amsterdam, The Netherlands – ThreatFabric, a leading provider of fraud detection solutions & intelligence for the financial services sector announced the appointment of Andy Chandler as the company's new Chief Commercial Officer (CCO).
Chandler has over 20 years of senior management experience in enterprise security startups. He most recently was the Chief Revenue Officer at Intel 471, after a period of exponential growth, he played a lead role in the successful exit to PE firm Thoma Bravo. In the role of Chief Commercial Officer, Chandler will be responsible for overseeing ThreatFabric's global sales and marketing initiatives. He will play a vital role in shaping ThreatFabric's go-to-market strategy, expanding its customer base, and forging strategic partnerships to further strengthen the company's market position.
"We are thrilled to welcome Andy Chandler as our new Chief Commercial Officer," said Han Sahin, CEO of ThreatFabric, "Andy's extensive experience and proven leadership in driving business growth will be instrumental in scaling our operations and capturing new market opportunities. Having admired Andy as our peer for years, we are incredibly humbled and eagerly anticipate his invaluable contributions in propelling ThreatFabric to new heights."
Chandler expressed enthusiasm about joining ThreatFabric stating, "I am excited to be joining an innovative company who are using Threat Intelligence to fight fraud where the results are making a real tangible difference to their customers".
About ThreatFabric
ThreatFabric is market leader in proactive online fraud detection by providing over 10.000 omni-channel (web and mobile) early warning fraud indicators in a challenging world of instant payments. Continuous fraud visibility is driven by industry leading mobile threat intelligence (MTI) to stay ahead of ever-changing mobile fraud tactics.